Webinar
Challenges of Automotive WCCA (Worse Case Circuit Analysis)
Want your module to be designed into tomorrow's automobiles? Worst case circuit analysis (WCCA) is no longer optional. It's now mandatory for compliance with automotive vendor requirements and various ISO standards. And for good reason. WCCA is a proven gateway to reliability. But undertaking WCCA is no joke. Product managers greatly underestimate the effort and the cost.
WCCA is NOTHING like MTBF or FMEA. It is FAR more complex. The scope of the work – what analyses to perform - is almost never defined. And once their defined what does it take to complete them within a tight schedule and with the resources/budget you have.
If this analysis is in your future, whether as a manager or analyst, this talk by Charles Hymowitz, a WCCA SME, is for you.
What you will learn:
What it takes to get a passing grade, within schedule and budget

What analysis tasks, resources, skills, time, level of rigorousness will be required to pull off an acceptable WCCA

Why testing isn't an alternative and doesn't indicate how well you'll do in a WCCA

What's the difference between stress analysis and WCCA and how do they work together

Scoping and costing a WCCA for Automotive Applications

What is the #1 problem facing designs today?


How tools like PSpice enable effective and accurate analysis for essential elements of a complete WCCA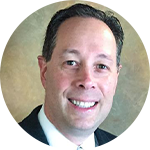 Charles E. Hymowitz, Managing Director
Mr. Hymowitz is a technologist, marketer, and business executive with over 35 years of experience in the electrical engineering services and EDA software markets. Mr. Hymowitz has been Chairman and CEO of AEi Systems, LLC since its re-organization in 2002. He currently guides all aspects of the company's operations including technical services, product quality, sales, and a staff of over 30 in-house and consulting engineers. In 2012, Mr. Hymowitz was recognized as the only independent (not employed directly by a prime aerospace contractor) SME (subject matter expert) on Worst Case Circuit Analysis ("WCCA"). Mr. Hymowitz was a key contributor to Aerospace Corporations' industry guidelines ("TOR") for WCCA.
Mr. Hymowitz is also the VP of Sales and Marketing at Picotest, a test equipment manufacturer specializing test equipment for power supply and power integrity testing.
In 1985, Mr. Hymowitz co-founded Intusoft, a leading CAE/EDA software corporation where he was a director and held several positions, including Chief Operating Officer. He has co-authored several books on SPICE including, "SPICE Circuit Handbook", "Simulating with SPICE", "The SPICE Cookbook" and the Intusoft EDA Newsletter.  Mr. Hymowitz is a graduate of the Rutgers University, with a BS degree in Electrical Engineering.
Copyright EMA Design Automation, Inc
https://www.ema-eda.com/