Webinar
Designing for Test (DFT) -

What PCB Design Engineers Need to Know

Ensuring your PCB designs are optimized for test can often times take a backseat to higher priorities during the design phase, but this can lead to future consequences. Preparing your PCB Design for test during the schematic and layout phase will ensure you are prepared for adequate circuit examination and debug capabilities resulting in saved time during the testing phase. Join us to learn from industry experts how to best implement these capabilities.
What you will learn:
The importance of incorporating testing needs into your PCB design

What should be tested within your design and why to avoid shorts, bad parts, invisible parts etc.


Common test challenges and misconceptions

Tips and tricks on how to implement these test needs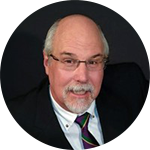 Kelly Dack

Kelly Dack is an experienced Printed Circuit Board Designer and manufacturing liaison with a demonstrated history of working success in the electronics manufacturing industry. Kelly understands that PCB design involves a lot more than getting electrons to flow through a circuit on a PCB. He has dedicated his career to demonstrating that PCB design also includes how well a designer can lay out a PCB to flow efficiently through the manufacturing process lines for fabrication, assembly and testing. Kelly's holistic experience in the printed circuit design & manufacturing industries is underlined by proven PCB design capability serving a wide array of aerospace, medical, telecommunications and gaming industries.
 
 Currently, Kelly provides DFx centered PCB design layout and manufacturing engineering services for a dynamic EMS provider in the Pacific Northwest. Additionally, he serves as the communications officer for the newly formed Printed Circuit Engineering Association (PCEA) and he is employed by EPTAC Corporation as a Certified PCB Design (CID) instructor. Kelly is an active journalist and contributes on-camera talent for the I-Connect007 "RealTime with…" video program.
Janine Flagg

Janine Flagg has worked with the Cadence tools, as an applications engineer and as an end user for over 20 years, the last 10 years at EMA.  She specializes in the front to back flow and supports both the OrCAD and Allegro products.
Copyright EMA Design Automation, Inc
https://www.ema-eda.com/