Webinar
Managing PCB Design Complexity – Driving design success without driving yourself crazy
As much as PCB design is about creating something new the majority of our design decisions are driven by the constraints placed upon us; be it physical, electrical, cost, time. Trying to get all the aspects of your design including digital, analog, high-speed, high frequency, RF, etc to work together in harmony can sometime seem impossible (and let's not forget that ever present constraint…time). This session from the experts at EMA will focus on methods and tools to help you effectively manage your design complexity to ensure design success. 
What you will learn: 
Common types of design requirements and their impact on the design including high-speed, high frequency, manufacturing, etc

Strategies for approaching how to specify and track our design requirements as the PCB progresses

How to identify and understand design requirements in terms of successful PCB implementation

Overview of common complex interfaces such as DDR and how to set yourself up for successful design-in

How to track and evaluate design requirements in real-time across your entire board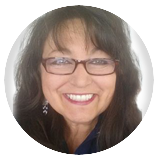 Helen Lebel
Sr. Applications Engineer
A veteran of the industry, Helen started her career working as a PCB Designer in Silicon Valley in 1978. She has worked for such companies as Mentor Graphics, Cadence Design Systems, and Cooper & Chyan Technologies. She has presented papers at technology shows such as PCB West and PCB East. She has been at EMA Design Automation for 8 years. Her primary focus is Component and Database Management.
Ed Clark
Sr. Applications Engineer
Ed Clark is a business development manager with EMA Design Automation with over 30 years of experience designing complex IC packages, SiPs, and PCB systems.
Copyright EMA Design Automation, Inc
https://www.ema-eda.com/